No Code Mobile App Development Made Easy
Join the millions of Creators turning their ideas into apps with Thunkable. Whether you're looking to get hands-on with no code creation, looking to launch your business, or want to extend your existing product to mobile - Thunkable makes it easy to build your best apps.
---
One Product, Two Interfaces
The first thing you need to know as we welcome you to our Thunkable Docs is that we have two libraries of documents. One for each of the interfaces we currently offer:
Drag and Drop
Drag and Drop is our new platform interface that took our Creator's favorite features and functions from the previous interface (Snap to Place) and improved on them.
You'll know if you're looking for support with the Drag and Drog interface if your screen looks like this: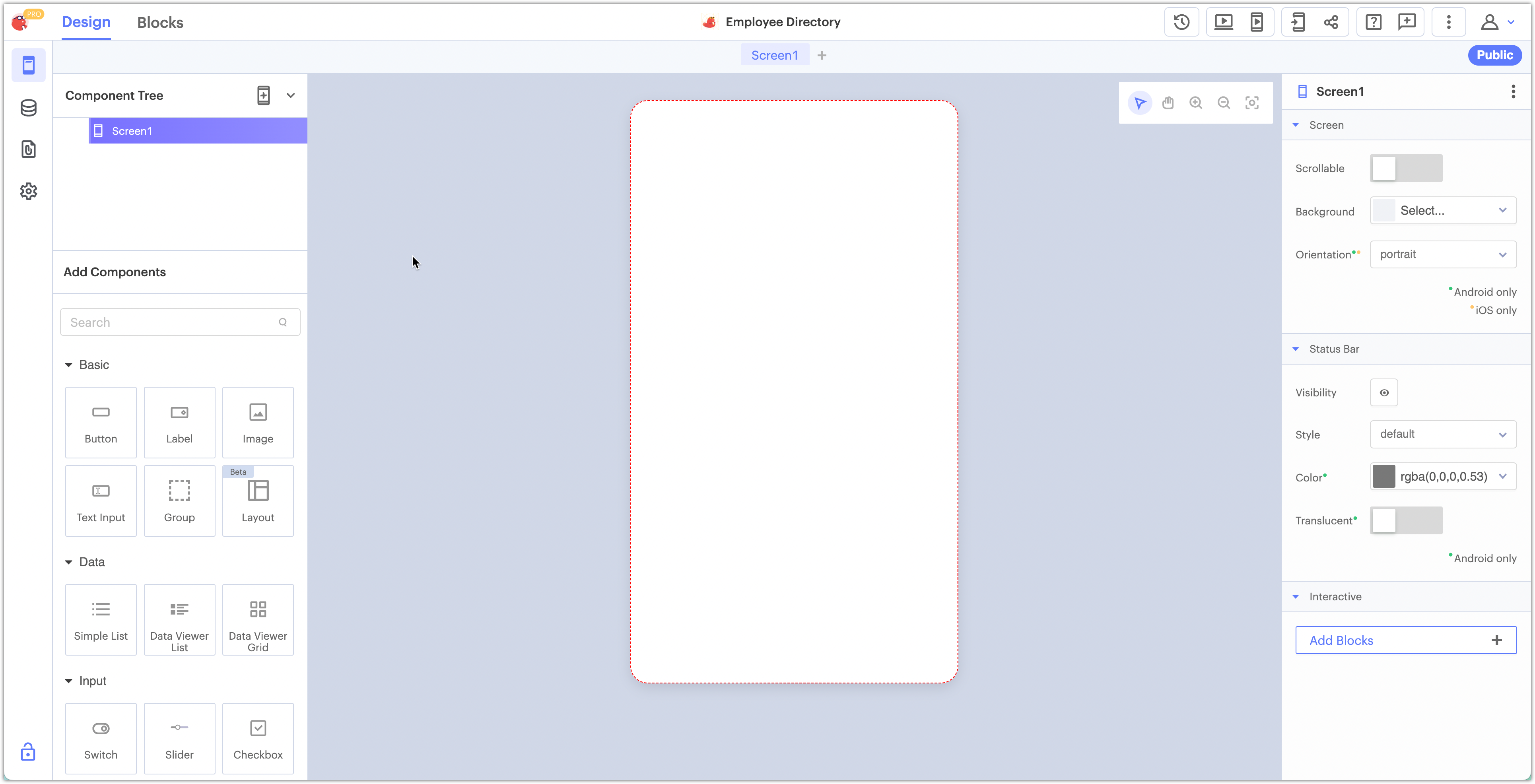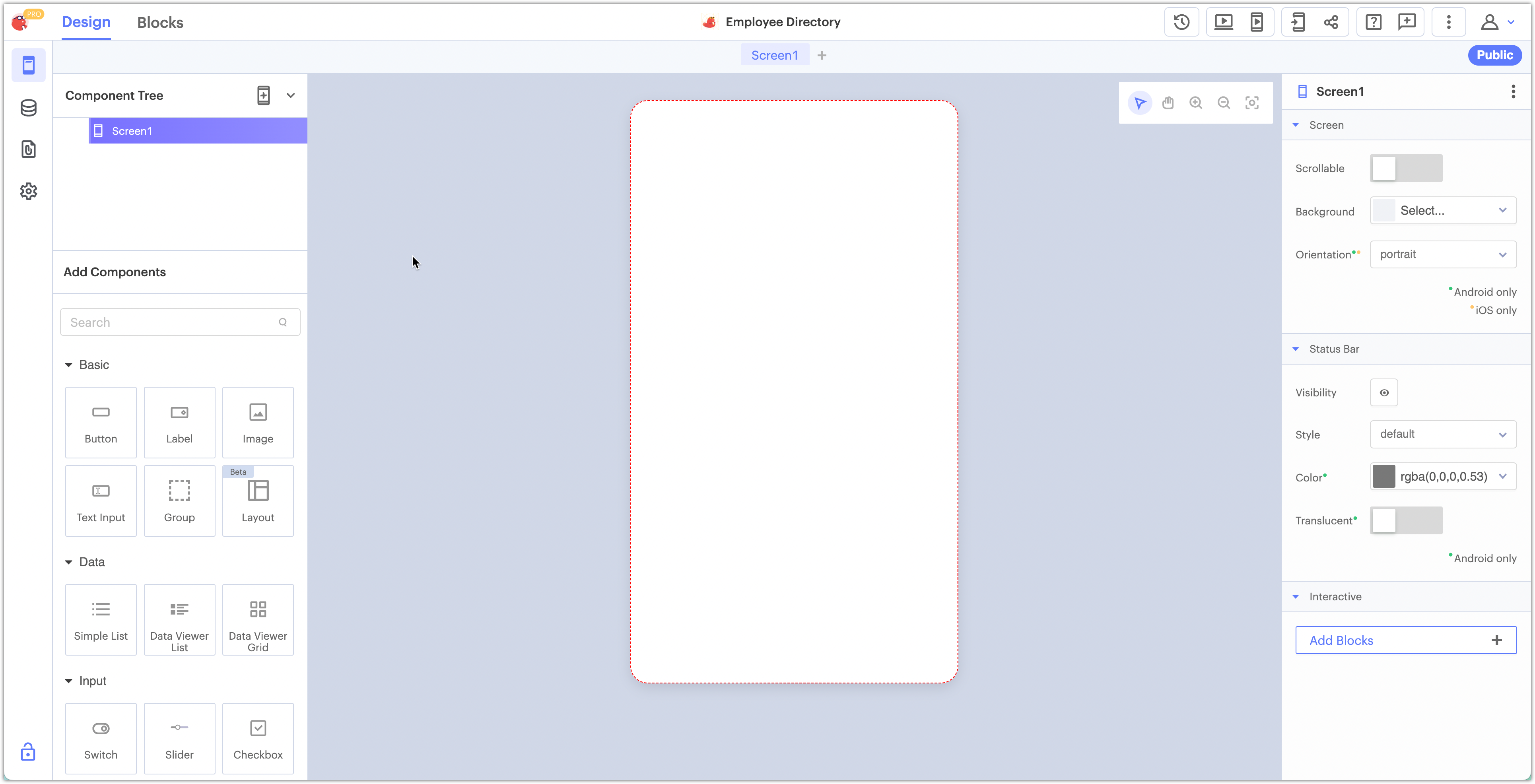 You're in the right place if you're looking for the Thunkable Docs supporting our Drag and Drop interface.
Snap to Place
Snap to Place was our first foray into cross-platform app development. It is our old platform interface.
You'll know if you're looking for support with the Snap to Place interface if your screen looks like this: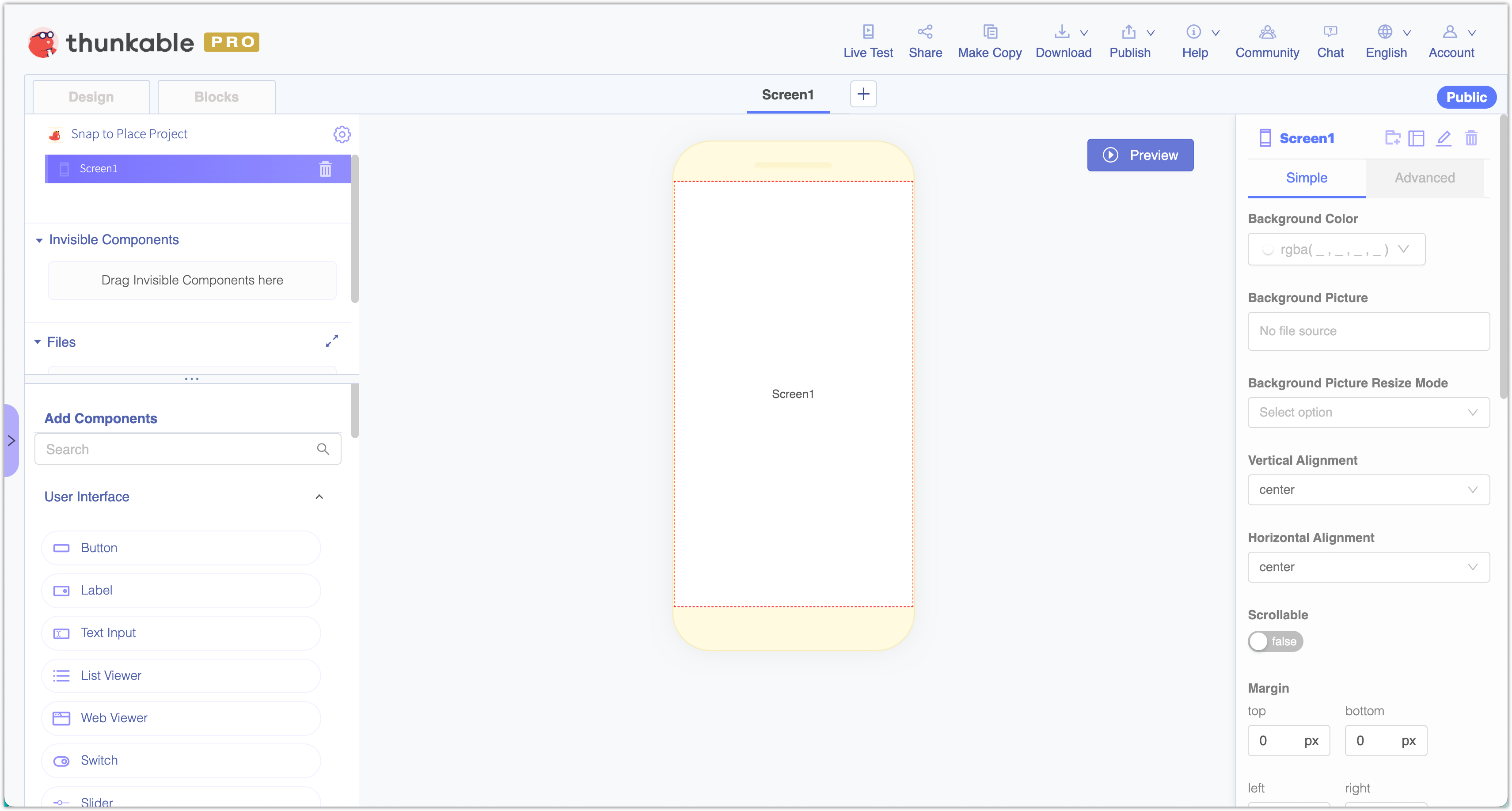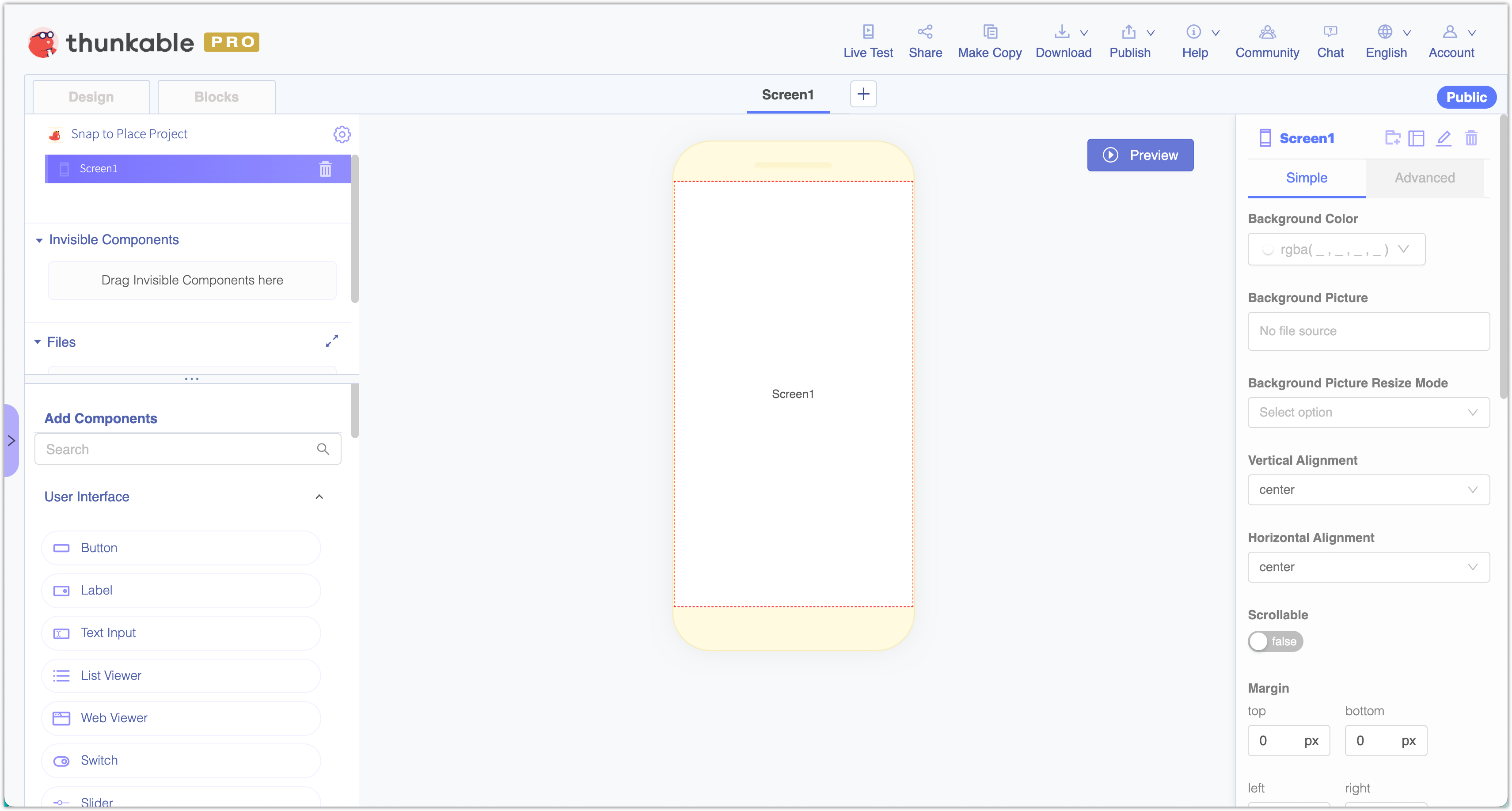 The Thunkable Docs to support users of the Snap to Place interface are available here: Snap to Place Docs
You can toggle between the Drag and Drop and Snap to Place docs in the upper left corner.

Additional Support Options
In addition to our Thunkable Docs, we are also proud to offer you the following resources:
Thunkable Academy Not sure where to get started? Check out the Thunkable Academy!

Community Want to connect with other Thunkable Creators? Ask a question and join the conversation in the Community!

Instructional Videos Enjoy instructional videos? Check out our library of tutorials available on YouTube.

Contact our Support Team Creators on our Pro, Business, and Team plans can click the chat icon in the upper right of a Thunkable Project page to connect with our team.
Pricing and Membership
You can get started building with Thunkable today for free. As you progress as a Creator with Thunkable, we offer different membership tiers, allowing you to build and do more. This includes:
🖥️ Publishing web apps 💰 Showing AdMob ads in your app 🙈 Making private apps ⚡ Expedited publishing 📢 Adding push notifications to your app 📱 Creating a personalized splash screen and more!
Thunkable offers plans to suit individual and business needs. Learn more about the memberships we offer here: Thunkable Pricing.
Have feedback on this doc? Please take a moment to share your feedback here: Thunkable Docs Feedback. Your valuable insights will help us improve and better serve you in the future.