A simple Formspree integration to collect user signups directly in your published GitBook sites.
Install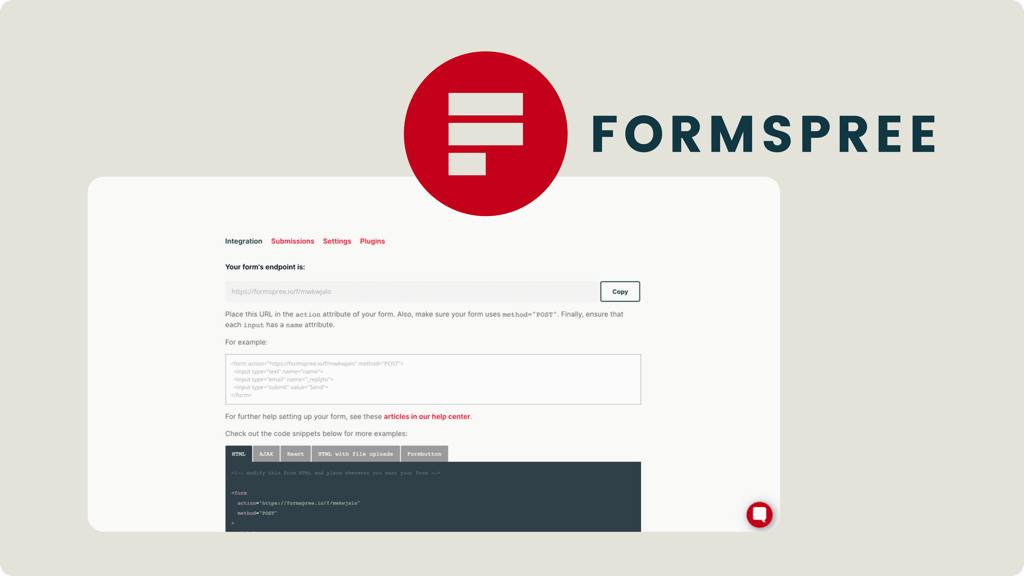 Overview
The GitBook Formspree integration allows you to specify a form ID from your Formspree account to collect user signups.
Configure
You can install the integration on a single space by clicking the integrations button in sub-navigation panel. If you prefer to install the Formspree integration on multiple on all spaces you can enable this through organization settings. From here you can specify different Formspree IDs for different spaces.
Interested in building your own GitBook integrations?
Submit your idea for a team or community integration through our GitBook Developer Platform.
Join our GitBook Developer Platform
Amazing documentation lives on GitBook.
Inspired by how developers organize their work, GitBook is the future of documentation for high-performing teams. Get started with GitBook today.
Start for free